Warner Brothers 'Making of Harry Potter' - 11 hour tour
HP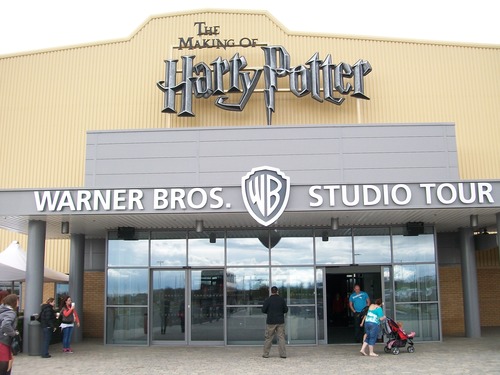 From central London to Oxford is about 1 hour and 30 minutes.

Oxford is famous for the oldest University in the English speaking world. The University comprises different colleges which are communities of students. Most of the colleges are enclosed within a large wall where you will find dormitories, a chapel and a dining hall not too dissimilar to a certain School of Witchcraft and Wizardry created by J K Rowling. The colleges and other buildings form a perfect backdrop to scenes from the most successful movie franchise of all time.

Lunch in Oxford (or in a country pub) and it is an hour from Oxford to the Warner Brothers Studios at Levesden.
Here you'll go behind-the-scenes to see the film sets, costumes, props, animatronics and more used in the making of the 8 movie franchise. It's a fabulous tour and you will need at least 3 hours here.

After the studios, head back into central London visiting some of the film locations there including Kings Cross Station from where the school express train departs.
Number of Passengers
1-4 Passengers (0) 5-7Passengers (50)